By Sarah Russell
Words cannot express how grateful I am for the funds provided to build the new Kinchafoonee / Terrell County Library Building; local funds from the Terrell County Commissioners and funds from our State Legislature; a very special thanks to Representative Bobby Hanner. I know the State Library shares our joy in seeing our dream become a reality because we were one of the last Regions in the State to build a new Headquarters Regional / Public Library.
As the new facilities are truly now a reality, it is still difficult for me and the staff to realize we are now housed in our new offices and services are available in this new location.
As I move around using the technology in the new Terrell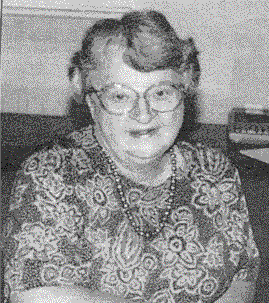 that you can now step up to a machine and in a matter of minutes, you can bring into view a full text of a particular magazine
article and in another few minutes, you can have a copy of the text in your hands - Internet Access. I am confident that the new facility and resources will enhance and enrich the quality and quantity of library service for the patrons of the Terrell County Public Library. I encourage the entire community to come and use the facility regularly.
Many have heard me say that a library is the doorway to a "lifelong learning." In my opinion, the doors of the new Terrell County Library will continue to be the doors to the "lifelong learning" in Terrell County and the surrounding communities.
County Public Library, I am amazed at the information that is available to the local community through sophisticated, state of the art resources. It is hard to imagine